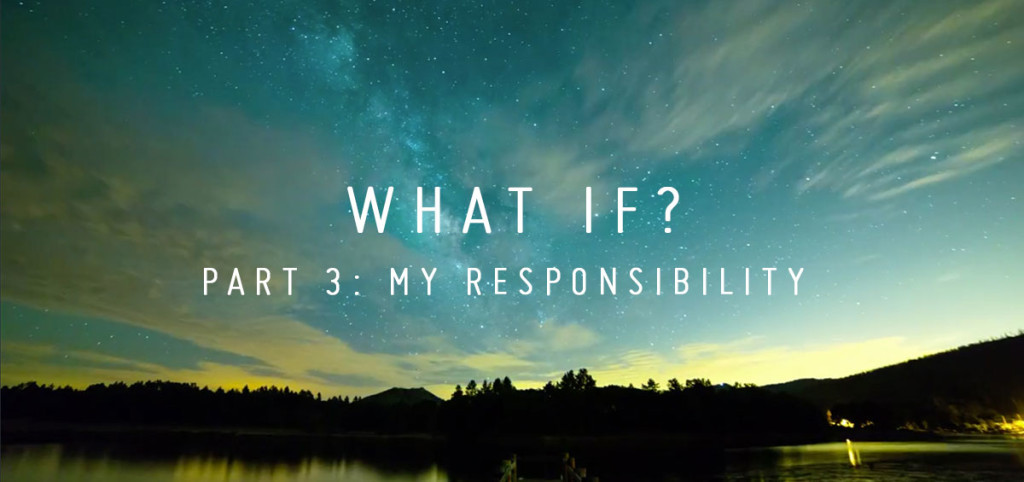 Doesn't prayer almost seem illogical?  Really.. If God is really God, then he already knows everything, and he already has everything under control.  So, why should I pray about it?
Lifegroup discussion questions after the jump!
If you are the discussion leader in your group, have everyone open this page on their mobile devices.  Encourage everyone to always listen to the message prior to our life group discussion, so everyone is on the same page.
"Lord, teach us to pray…"  -Luke 11:1
Watch the following clip from Bruce Almighty with your group.  In it, Bruce prays for God to speak into his life.
Is this like us at all?
Is it possible that we get frustrated in our prayer lives because we have the wrong expectations of prayer?
On Sunday, one of the main points was that "Prayer isn't about changing God, it is about changing me."  What is your response to that thought?
Oswald Chambers says that the Biblical purpose of prayer is "that we may get to know God Himself."  Is that the way we typically use prayer?
To say that "prayer changes things" is not as close to the truth as saying, "Prayer changes me and then I change things." God has established things so that prayer, on the basis of redemption, changes the way a person looks at things. Prayer is not a matter of changing things externally, but one of working miracles in a person's inner nature.
-Oswald Chambers, My Utmost For His Highest
C.S. Lewis also had some profound things to say about prayer.
Can we believe that God really modifies his action in response to the suggestions of men? For infinite wisdom does not need telling what is best, and infinite goodness needs no urging to do it. But neither does God need any of those things that are done by finite agents, whether living or inanimate. He could, if he chose, repair our bodies miraculously without food; or give us food without the aid of farmers, bakers, and butchers; or knowledge without the aid of learned men; or convert the heathen without missionaries. Instead he allows soils and weather and animals and the muscles, minds, and wills of men to co-operate in the execution of his will. "God," said Pascal, "instituted prayer in order to lend to his creatures the dignity of causality." But not only prayer; whenever we act at all he lends us that dignity. It is not really stranger, nor less strange, that my prayers should affect the course of events than that my other actions should do so. They have not advised or changed God's mind—that is, his overall purpose. But that purpose will be realized in different ways according to the actions, including prayers, of his creatures.
-C.S. Lewis
Think about that statement, the "dignity of causality." That is pretty awesome… We get to "co-operate in the execution of his will."  How powerful is that? In light of that thought, how does prayer both humble us and elevate us at the same time?
Pray in the Spirit at all times and on every occasion. Stay alert and be persistent in your prayers for all believers everywhere. And pray for me, too. -Ephesians 6:18-19