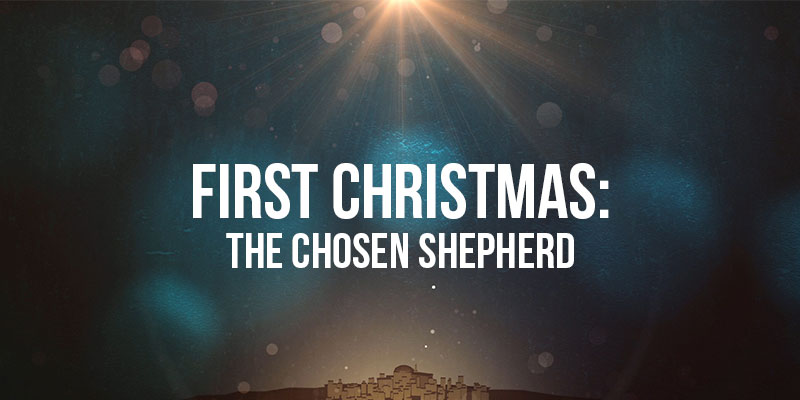 Isn't it true that the power of the Christmas story leaks out?  I mean, after you've heard it a hundred times, you tend to get a little callous to it, don't you?  In this new series, we will be rediscovering the power of the Christmas story by seeing it through the eyes of those characters present at the First Christmas.
Lifegroup discussion questions are below!
As always, if you are the leader of the discussion in your group, have everyone open to this page on their mobile device. Encourage everyone to read along together. These discussion questions are based in this past Sunday's message.  They can always listen by subscribing at orchardellijay.com.
What are some of your favorite things about Christmas?
Do you have a great Christmas memory from your childhood?
Everyone has some kind of Christmas story. And my stories are different from your stories.  Why is that?
My stories are unique and powerful because they happened to me.
On Sunday, we heard the shepherd's story. It was short, but it was powerful, wasn't it? What made it so unique and powerful?
Luke 2:17 NLT

After seeing him, the shepherds told everyone what had happened and what the angel had said to them about this child.
Did you notice that the shepherds didn't explain all the nuances of the doctrine of salvation?  They didn't walk anyone through Matthew's genealogies, or through each of the Ten Commandments? They didn't contrast Calvinism with Arminianism. They just said what they saw.  They had witnessed the angels.  They made the journey into Bethlehem. They had seen the Messiah. And they had a story to tell.
What keeps us from telling our story?  From sharing our faith?
Do we keep Jesus quiet in our lives out of fear?  Do we think that people will no longer respect or accept us? Do we feel like we just don't have the credibility, or that we are unable to articulate the story ourselves?
Did those things stop the shepherds?  Do you think that the shepherds had a lot of political clout? Academic credibility? Social status?
Yet God clearly CHOSE THEM to announce the good news, and to be part of announcing the good news.
And what was the response?
Luke 2:18 NLT

All who heard the shepherds' story were astonished…
Isn't it good to know that it isn't the shepherds that were astonishing… It was the story of seeing the Messiah that astonished them.  What does that mean for us?
The important thing to remember is that these humble shepherds were CHOSEN by God to be part of telling the story… And now their story is part of THE story.
Jesus, speaking some of his final words on earth to his disciples (including you and me) said this:
Matthew 28:18

"Go and make disciples of all the nations…"
You and I have been chosen to become part of the story, also.  Are we telling our story?  His story?
My Short Story
I will often tell this short part of my story to draw people in to the Gospel.  Have a look at this short video with your group, and discuss. Do you have a similar story?  Maybe yours is completely different.  The question is, what is your story? Can you share it?
A Beginner's Story Outline
The Apostle Paul gives us a great beginner's outline for our story. If you are a believer, and even if you can't think of a time when you have seen or heard from God since the day of your salvation, you can always start here.  Have a look through this simple outline, read it aloud with your group, and discuss both of these points together.  Personalize this!  Practice telling your story!  Pray about where God would have you "go and make disciples."
1:  Who I was before:
Ephesians 2:1-3 NLT

Once you were dead because of your disobedience and your many sins. You used to live in sin, just like the rest of the world, obeying the devil—the commander of the powers in the unseen world. He is the spirit at work in the hearts of those who refuse to obey God.  All of us used to live that way, following the passionate desires and inclinations of our sinful nature. By our very nature we were subject to God's anger, just like everyone else.
2. What God did for me
Ephesians 2:4-7
But God is so rich in mercy, and he loved us so much, that even though we were dead because of our sins, he gave us life when he raised Christ from the dead. (It is only by God's grace that you have been saved!) For he raised us from the dead along with Christ and seated us with him in the heavenly realms because we are united with Christ Jesus. So God can point to us in all future ages as examples of the incredible wealth of his grace and kindness toward us, as shown in all he has done for us who are united with Christ Jesus.
Now, sure… This outline is general. I'm sure you have a story of God speaking into your life. Of Him leading you onto a new course. Of Him providing for your need, changing your heart, or providing miraculously. How can you use YOUR STORY this Christmas to be part of HIS story?