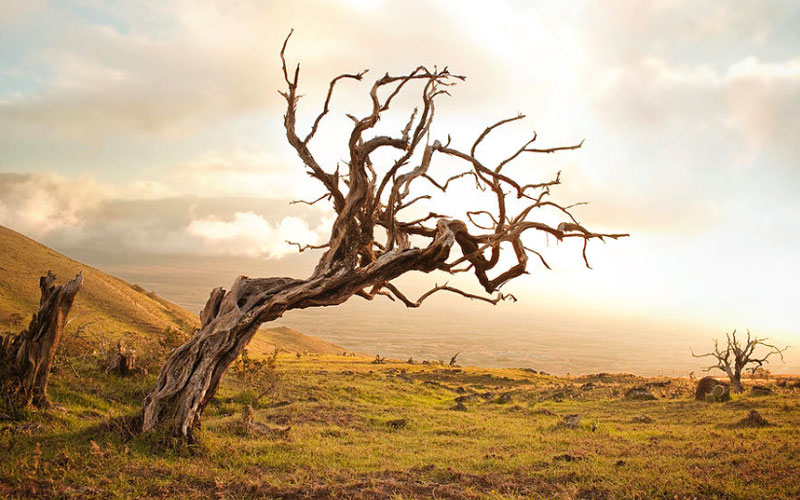 So, if God is really real, and if he loves us, then why does he allow suffering to happen in this life?  Why doesn't he just stop it? How can you and I look suffering people in the eye and say "God loves you, despite what he is allowing you to go through?"
Fortunately, God's Word is pretty clear on this issue. In this message, John pulls out some key principles about suffering for us to understand, and in the discussion questions, we walk the Biblical path of God's plan for suffering here in this life.
On Sunday, John Tutten talked about suffering in this life. What kinds of suffering do we tend to experience, and how do we tend to respond?
Have you ever blamed God, felt like he was just messing around with you?
Have you ever felt like Robert, from "Everybody Loves Raymond?"  Click the image below to watch Robert's response to God when his life once again hits an apparent dead end.
(video clip starts at 17:52.  Watch through Debra's comment, ending at 19:30.)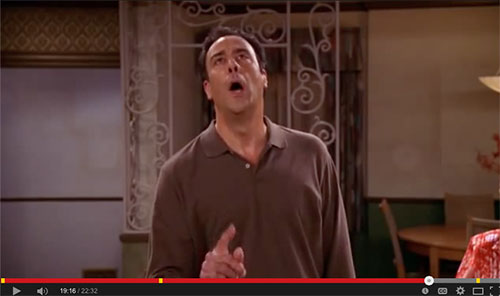 Have you ever felt this way yourself?
On Sunday, John pointed us to Job.. There is a bigger picture here at work.
John used the modern illustration of Israel and the Holocaust.  Had you ever thought about that before?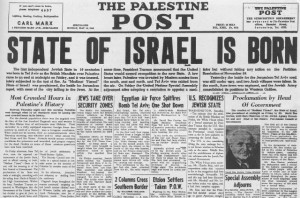 Can you think of other illustrations where God used shorter-term suffering to accomplish his long-term plan?
How about the Biblical story of Joseph, who had the God-given dream of his brothers bowing down to him.  Of course, God made this dream come true, but what had to happen between the dream and the reality? (you can find this amazing story in Genesis 37-46.)
Is it possible for us to see the big picture?  Can we rise above even our most difficult circumstances and know that God has an absolute purpose and plan?  Isn't that exactly what faith is?  Isn't faith trusting God despite our circumstances?
Despite what you may hear from the TV evangelists, God's plan isn't to ELIMINATE your suffering, but to give you the ability to OVERCOME it. What does this mean?
Let's walk this Biblical path of God's plan for us together… Read each of these verses and talk about what they mean for us.
Revelation 13:8

And all the people who belong to this world worshiped the beast. They are the ones whose names were not written in the Book of Life before the world was made—the Book that belongs to the Lamb who was slaughtered.
So, "before the world was made," there was a book that belonged to the slain lamb.  This means that God created the universe with the death of Christ in view.
2 Timothy 1:9

For God saved us and called us to live a holy life. He did this, not because we deserved it, but because that was his plan from before the beginning of time—to show us his grace through Christ Jesus.
This verse says that "before the beginning of time," there was grace through the sacrifice of Jesus.
Ephesians 1:4-6

Even before he made the world, God loved us and chose us in Christ to be holy and without fault in his eyes. 5 God decided in advance to adopt us into his own family by bringing us to himself through Jesus Christ. This is what he wanted to do, and it gave him great pleasure.
Ephesians 1:4-6 describes that "before he made the world," he chose us to make us holy.
1 Peter 3:18
Christ suffered for our sins once for all time. He never sinned, but he died for sinners to bring you safely home to God. He suffered physical death, but he was raised to life in the Spirit.
God did his saving work through the suffering of the Lamb.
Ephesians 1:10

And this is the plan: At the right time he will bring everything together under the authority of Christ—everything in heaven and on earth.
God did this so that all could be brought under the headship of Jesus.
Ephesians 3:10-11

God's purpose in all this was to use the church to display his wisdom in its rich variety to all the unseen rulers and authorities in the heavenly places. This was his eternal plan, which he carried out through Christ Jesus our Lord.
So God's purpose is to use us… That's me and you… To be the living proof of Jesus.
Revelation 5:9-13

And they sang a new song with these words: "You are worthy to take the scroll and break its seals and open it.
For you were slaughtered, and your blood has ransomed people for God from every tribe and language and people and nation. And you have caused them to become a Kingdom of priests for our God. And they will reign on the earth."

Then I looked again, and I heard the voices of thousands and millions of angels around the throne and of the living beings and the elders.

 

And they sang in a mighty chorus:

"Worthy is the Lamb who was slaughtered—to receive power and riches and wisdom and strength and honor and glory and blessing."

And then I heard every creature in heaven and on earth and under the earth and in the sea. They sang: "Blessing and honor and glory and power belong to the one sitting on the throne and to the Lamb forever and ever."
So, the entire focus of Heaven is on the slain lamb… Not just the lamb, but the slain lamb.  The sacrifice given.
What does all this mean about suffering in this life?
He is glorified when, in our suffering, we each realize we have nothing to turn to but him. 
Let me leave you with these two encouraging passages to remember and to pray through as we experience suffering in this world.
2 Corinthians 4:17-18

For our present troubles are small and won't last very long. Yet they produce for us a glory that vastly outweighs them and will last forever! So we don't look at the troubles we can see now; rather, we fix our gaze on things that cannot be seen. For the things we see now will soon be gone, but the things we cannot see will last forever.
Romans 8:18

Yet what we suffer now is nothing compared to the glory he will reveal to us later.