There seems to be such a distinct stereotype about women in christian culture today.  Scripture even seems to be oppressive towards women. Is her role really to be barefoot and pregnant? How can we believe the Bible in today's culture, and how can women live the christian role in marriage?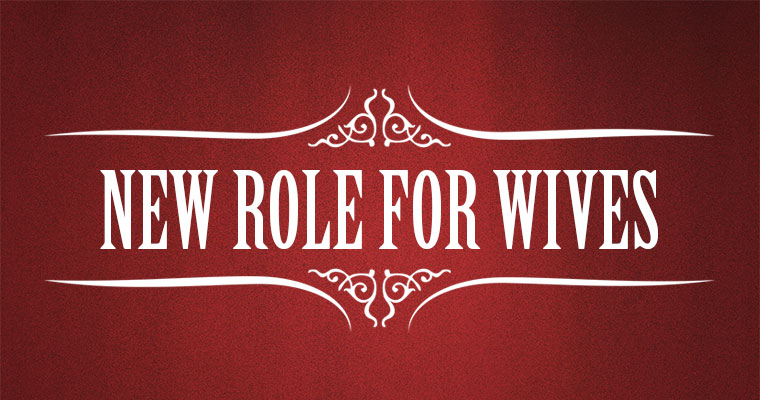 Subscribe in iTunes.  Lifegroup discussion questions below.
If you are the lifegroup discussion leader, please look over the questions ahead of time, and pick the ones that are most relevant to your group.  Feel free to use your own thoughts to guide the discussion. Have group members open this page for verses and questions.
Before getting into tonight's topic, please discuss these two important items first:
Serve Summer
We are looking really good with our volunteer signup for Seamless Summer, and with VBS.  But, we are still only at about 34% with our "June Off" effort to serve our consistant servers.  Would your group consider taking a Sunday to serve together?  It is so important for us to say "thank you" to our regular volunteers. If your group will help, or even if SOME of you can help, please let me know by completing this easy online form.
Special Message This Sunday
This message series was intended to be four weeks long, but I am feeling like there is one more thing that needs to be said.  In fact, this is a very tough thing for me to articulate.  On Sunday, I want to answer the number one question that I get from people stuck in difficult marriages.  Not only is it the number one question, but it is by far the most difficult question for me to answer. In fact, I have never been able to bring myself to answer this question directly because it is tough.  I hope we can ask the question together this weekend, and discover what God has to say about our difficult marriages.  I hope you'll be there with me.
Okay.. On to discussion time!
If you missed it on Sunday, here is the awesome video I showed at the beginning of the message.
What does this say about the men/women stereotypes?  Is it accurate in your relationship?
On Sunday, we talked about how the Bible speaks to the cultural stereotypes of women.  We constrasted "timeless" truth with "cultural" truth.  What is the difference between the two? In the recent past, politicians and entertainers have made a big deal about "family values."  Christian evangelicals tend to point to how they interperet the Bible to dictate that women should be home, barefoot, and pregnant.  Is this really the Biblical mandate?
While the studies will all indicate that this model is very healthy for raising kids, this isn't actually the Biblical model.  Actually, it is the industrialization model of America from about 1880 to 1960.  Before that, we were an agrarian nation, and everybody worked the field and farm together.  Everyone was expected to PRODUCE. Do we tend to forget that in today's culture?
Three States
On Sunday, Steve pointed to three states of roles in the marriage relationship between men and women.  How do these work?  Do you agree with them? Was this new to you?
The Complementarian View
At The Orchard, we fall into a particular theological category, called "complementarianism."  That means we believe that men and women are equal in nature, but different in role and function.  We believe that in choosing to marry, a woman chooses to submit to her husband.  How does this choice model the relationship of the Church to Christ?
And further, submit to one another out of reverence for Christ. For wives, this means submit to your husbands as to the Lord. For a husband is the head of his wife as Christ is the head of the church. He is the Savior of his body, the church. As the church submits to Christ, so you wives should submit to your husbands in everything.

As the Scriptures say, "A man leaves his father and mother and is joined to his wife, and the two are united into one." This is a great mystery, but it is an illustration of the way Christ and the church are one.

-Ephesians 5:21-24, 31-32
When a wife submits to her husband, who is she really submitting to? (see Eph. 5:22, above)  Is this easy for women?  Why, or why not?
"I will sharpen the pain of your pregnancy, and in pain you will give birth. And you will desire to control your husband, but he will rule over you." -Genesis 3:16
What does this verse say about the (old) nature of women and their role? How does Jesus model submission as an example to women?  (see next verse)
He went on a little farther and bowed with his face to the ground, praying, "My Father! If it is possible, let this cup of suffering be taken away from me. Yet I want your will to be done, not mine."  _Matthew 26:39
So, does this mean that women are to sit idly while the husband makes all the family decisions? Is that the picture of a healthy team?
Scripture doesn't ever define submission as mindless obedience to every wish or demand.  Not is it avoiding an argument at all cost.  Instead, submission is a deep commitment to a person. It is choosing to work with your spouse in a way that promotes unity. A married couple chooses to become one flesh and are designed to work as a team.
How can this be achieved in your household?